MadJam Productions
MadJam Productions is a small production company, based in Hollywood, California. Our team is comprised of James Madio, Mark Hantoot and Bert Liebens.

MadJam has already produced two short films, AppleBox and Baby Bomber, and is currently developing several new projects.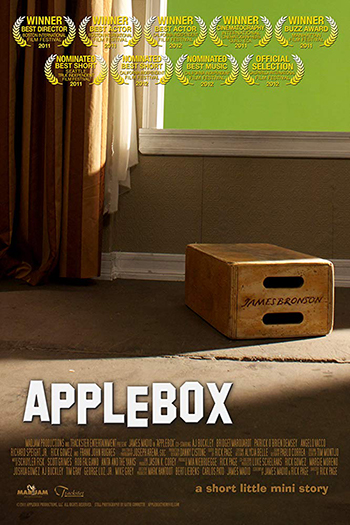 AppleBox
2011
James Bronson is a Hollywood Mega Star. He's at the top of his game -- and the top of his box. A full apple box, to be exact. At the height of his stardom, an unfortunate mishap occurs and Bronson loses his trusted box -- all that 'makes' the 5 foot 3 inch actor a larger-then-life phenom quickly disappears. In this short little comedy, we follow how a vertically challenged actor rises to the occasion when opportunity finds him in his most pivotal state, learning that the true foundation beneath his craft isn't necessarily a 2x1 foot box.
Awards
° Official Selection - Boston International Film Festival 2011
° Official Selection - Seattle True Independent Film Festival 2011
IMDb link
Official Trailer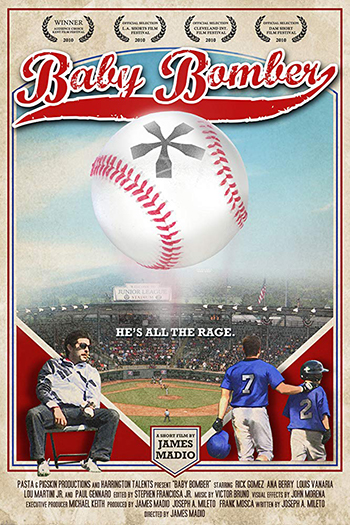 Baby Bomber
2009
Youth baseball attendance is at an all-time high in one Bronx community where a junior league slugger is making an assault on a long time record. BX 14 news journalist Susan Smith is given the task of covering Sal Romano (aka 'The Baby Bomber') as allegations are being made about his abnormal growth spurt and epic strength.

Is the 12 year old a freak of nature? Are his dad's special workouts and intense training behind Sals power production? Will he break the record or will officials step in and disqualify him?
Little League meets the steroid controversy.
James Madio's Directorial Debut.
IMDb link
Official Trailer